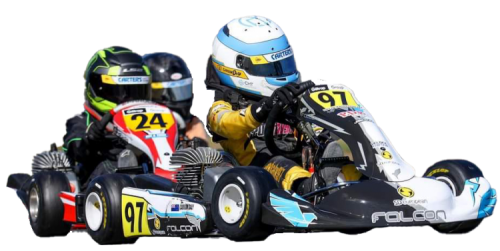 The journey to the world stage begins with the basics, and the Hampton Downs Karting Academy is no different. In association with Veloce Karting, & Chris van der Drift, Hampton Downs NZ Racing Academy (HDNZRA) have developed this programme to offer 7-15-year-old karters a conclusive full-day training option with some of the best in the business.
Headed by HDNZRA Chief Instructor, Daniel Gaunt brings a wealth of motorsport knowledge. Dan started his racing in an Arrow Kart at Auckland's Mt Wellington Kart track. He then competed in Junior and Junior CIK events across new Zealand which gave him the grounding he has today. Dan now runs Auckland's premier indoor rental kart entertainment venue in the North Shore.
Chris van der Drift had a very successful karting career in New Zealand and Australia where he won 12 New Zealand Karting championships over 10 years. He then went on to successfully become a Lamborghini Super Trofeo Champion, three-time Porsche Carrera Cup Champion and three-time European Single seater champion.
The following Junior category's available and running during the day:
Cadet ROK
Mini ROK
Junior Rotax
Junior DVS
This is a great opportunity for go karters to take themselves to the next level or those looking for an entry into a new competitive sport.
Build your skillset with tuition from world-class kart & race car instructors
Data interpretation and analysis
Video evaluation/interpretation
Braking technique
Race lines
Batak reaction test
Tent/Pit area provided
Fitness training
Classroom sessions
Nutritionist sessions from Rhys Brooking of NU Cell (NZ Fulvic)
Lunch included
Participant Requirements
To participate in the Karting Academy day, it is a requirement that each karter provides the following equipment:
Kart
Tools
Fuel
Sundries to run Kart on the day
Race gear and Personal Protective Equipment (PPE)
Rain hail or shine we will be operating – please ensure you bring wets
$525.00 INCL GST Per Person
(FULL DAY - 8.45 am - 4.00 pm)
Places are limited to 10 people for the day
Please register your interest below: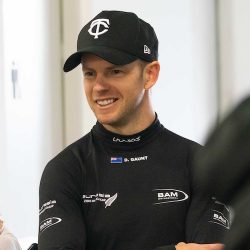 Chief Instructor
DANIEL GAUNT (ACE)
Hometown: Auckland
Daniel started put in Arrow Karts and has
extensive history racing in both New Zealand
and overseas.
2x Toyota Racing Series Champion
2x NZ Grand Prix Winner
2020 Asian Lemans LMP2
V8 Supercar endurance driver 2009-2013
Porsche NZ GT3 Cup Champion
Australian Drivers Champion
Indy Lights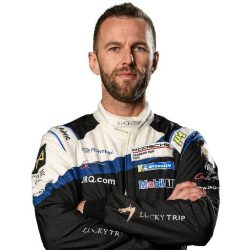 Karting Instructor
CHRIS VAN DER DRIFT
Hometown: Hamilton
Chris has extensive experience in Karts and
Motorsport racing in both New Zealand
and overseas.
12 x NZ Karting championships over 10 years
Lamborghini Super Trofeo Champion
3 x Porsche Carrera Cup Champion
3 x European Single seater champion
Official driver for A1GP New Zealand
TCR New Zealand Champion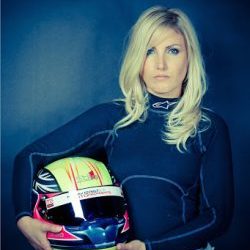 Karting Instructor
Tiffany (Tiff) Chittenden
Hometown: Auckland
Tiff has been racing since the age of 12and has shown her natural talent as a racing driver winning races both in single seater's and making the switch to GT cars, driving for Porsche UK and Aston Martin. She made the move to NZ in 2014 and has paid her dues by representing NZ.
1st female ever to become British DD2 Karting Champion
Finished top Kiwi in the 2014 World Karting Finals
European DD2 Championship Round – 3rd
Most successful Female at the Rotax Grand Finals ever.
2nd DD2 Master NZ Championship
MSA Performance Level 3 Certified Driver Coach – (Motorsports Association – including Karting)
MSA Official Karting Test Driver & Coach for Junior Development Scheme 2010 – 2014
Over 15 years Karting experience as Driver Coach for all ages & Classes
Holder of International A Kart Licence for over 10 years before surrendering for NZ Race Licence
Driver Coach for WKS Kartstore 2014 – Current