Racing Academy
GAIN SKILLS & EXPERIENCE
DRIVER EXPERIENCE
From beginner to advanced, any level of experience is welcome.
01
IMPROVE TECHNIQUE
Hone skills and be guided by our instructors on all the driving elements. Car control, positioning, braking techniques and much more!
02
GOOD FOUNDATION
Preparation is key to success in motorsport, the skills you learn from us will give you the foundation necessary to succeed.
03
DATA ANALYSIS
World leading technology and equipment allowing detailed data analysis.
04
START YOUR RACING CAREER
Give yourself the best possible opportunity to succeed and launch your career.
05
STAR INSTRUCTORS
New Zealand's leading motorsport instructors teaching race craft
06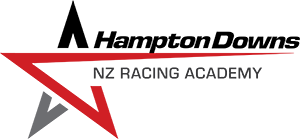 Racing Academy
LATEST NEWS ARTICLES
Sorry, no posts matched your criteria.
adrenalin
TAKE THE NEXT STEP
We have built a range of packages tailored to accommodate every driver's ability at an affordable price (and packed with value!)