TONY QUINN FOUNDATION
TQF Support Hunter McElrea
Media release  10 February, 2022
TQF support Hunter McElrea
towards Indy Lights campaign
Aspiring IndyCar driver Hunter McElrea has received a grant from the Tony Quinn Foundation towards his rookie Indy Lights season. 
The 22-year-old Kiwi will make his debut with American auto racing powerhouse Andretti Autosport, having graduated through the IndyCar feeder categories after he won the Road To Indy Shoot-out in 2019.
"To get the news I'll be representing the TQ Foundation alongside Liam is something I'm extremely proud of and really thankful for because it's very very hard work in this sport for a couple of guys like us from our part of the world, and for sure the hardest part is the financial side," said McElrea.
"To get funding firstly that you weren't really expecting, and secondly, to get that purely off recognition is really special, and really really rare. I can't thank Tony, Josie and all the trustees enough for choosing me."
The TQF recently announced support for fellow Kiwi Liam Lawson's Formula 2 programme this year. Both Lawson and McElrea are one step away from the pinnacle of their respective motorsport careers, with Lawson eyeing up Formula 1 and McElrea set on reaching IndyCar.
McElrea began racing single-seater cars in Australia and in 2018 became the first non-Australian to win the national title since 1985, taking 13 wins along the way.
The following year he finished runner-up in US F2000, before embarking on two years in IndyPro 2000. Last year he won three races and scored seven podiums.
"He's followed a logical progression right from Formula Ford in Australia and he's had great family and other supporters," said TQF trustee and former American race team owner Steve Horne.
"Hunter has pretty much won in everything he's done so far on his ladder to IndyCar. Indy Lights is one step away from the big time and I think as trustees he has proven himself and is deserving of some support from us."
Indy Lights has expanded to 14 rounds, more in line with the IndyCar schedule, and will feature mostly single event races with only a couple of double-headers this season.
"Indy Pro 2000 to Indy Lights is a really big step up, double the horsepower, turbo, heavier car and instead of doing 250kph you're doing 300," said McElrea, who has stayed in the US to test over the off-season.
"I focused on getting comfortable in the car rather than pushing for top spots," he said of the testing. "I wasn't focused on trying to be in a certain position, I just wanted to gel with the team and the next day I went the quickest."
"This time of year I'm usually scrambling for funding and trying to put together a programme. I was able to put a deal together a lot earlier than usual and focus on the driving part which has been really really nice. For sure it's been the best preparation that I've had."
Hunter is a third generation race car driver, following father Andy – a former Formula Ford and TraNZam champion, and grandfather Rod who was a well-known racer from the 1970's and '80's.
He also has another advantage in following the IndyCar route. Born in Los Angeles while Andy was working there for fellow expat Kiwi Steve Millen, Hunter has both American and New Zealand passports.
The 2022 Indy Lights schedule starts in just a few weeks time in downtown St. Petersburg on a road course that McElrea has already tasted success on.
"My first ever race there I was able to get a double podium, I won and had pole there in Indy Pro, so I've had a lot of success there every trip I've been. A good place for me, I really enjoy it."
There are two oval courses included, one more than in Indy Pro.
"When I first drove an oval I felt like a fish out of water. It was at IRP, a little 5/8ths-of-a-mile really short oval and you have to run the high line. You're racing almost with your right side of the car in the wall the whole way around, where it has the most banking and the most grip. So that was very foreign to me, weird at first. But the more you do it the more it becomes more natural.
"One of the hardest things to do is get the best out of a car on an oval. If you have the car in the set-up window it's some of the most fun you can have but if you don't have your car in that window it's honestly horrible to drive."
The season starts in St. Petersburg on February 27 and finishes at Laguna Seca in mid-September.
ENDS:
COPYRIGHT FREE IMAGE:  
Hunter McElrea is the latest recipient of a grant from the Tony Quinn Foundation. (Photo: supplied)
About Tony Quinn Foundation:
The Tony Quinn Foundation was established in 2021 by businessman Tony Quinn, the owner of Hampton Downs, Highlands and Taupo International Motorsport Parks, with the goal of supporting young Kiwi kids with the talent and determination to make it on the world stage. The foundation boasts a wealth of well-connected motorsport industry players who have joined Quinn as trustees.
In less than 12-months the TQF has already supported:
* A test drive with Triple Eight V8 Supercar team for the Toyota 86 Championship
* Prize fund for the Toyota Racing Series
* Prize fund for Toyota 86 Championship
* Travel and prize funding for Formula Ford
* Established the Hampton Downs Racing Academy
* Sponsorship grant to Liam Lawson to compete in FIA F2
* Sponsorship grant to Hunter McElrea to compete in Indy Lights, USA
* Funding grants for New Zealand drivers Liam Sceats & Hayden Bakkerus
TQF Trustees:
Tony Quinn- Businessman & owner of the Highlands, Hampton Downs, Taupo race tracks in New Zealand and Queensland Raceway, Australia. Part-owner of Triple Eight Race Engineering.
Steve Horne – Owner of former American race team Tasman Motorsports Group – competed in Indy Lights & Indy Car.
Greg Murphy – Former V8 Supercar driver.
Josie Spillane – CEO Highlands, Hampton Downs & Taupo circuits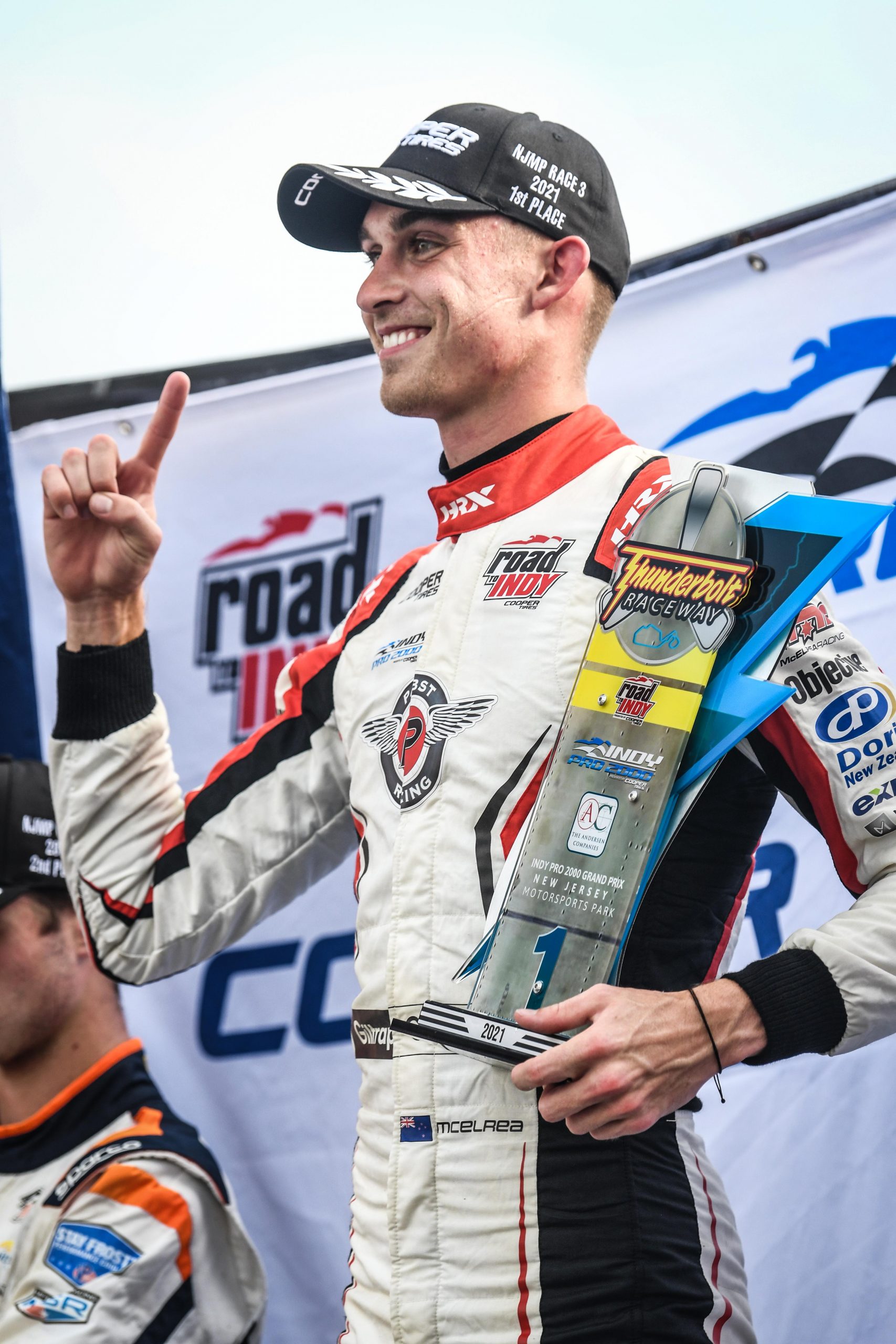 Hunter McElrea is the latest recipient of a grant from the Tony Quinn Foundation